Relaxing moment
Read, listen, discover, grow...
---
Make a real step forward!
---
One out of two people say they are interested in self-employment, but skepticism and uncertainty are two parameters that stand in the way of a dynamic and prosperous market.
Make the right choice!
---
It is not an easy task to maintain the life cycle of a life cycle of a company, but competent talent you will be able to bring a more reassuring help.
Get informed!
---
The world of freelancing is full of subtleties, necessary to popularize to help companies and freelancers in their daily problems.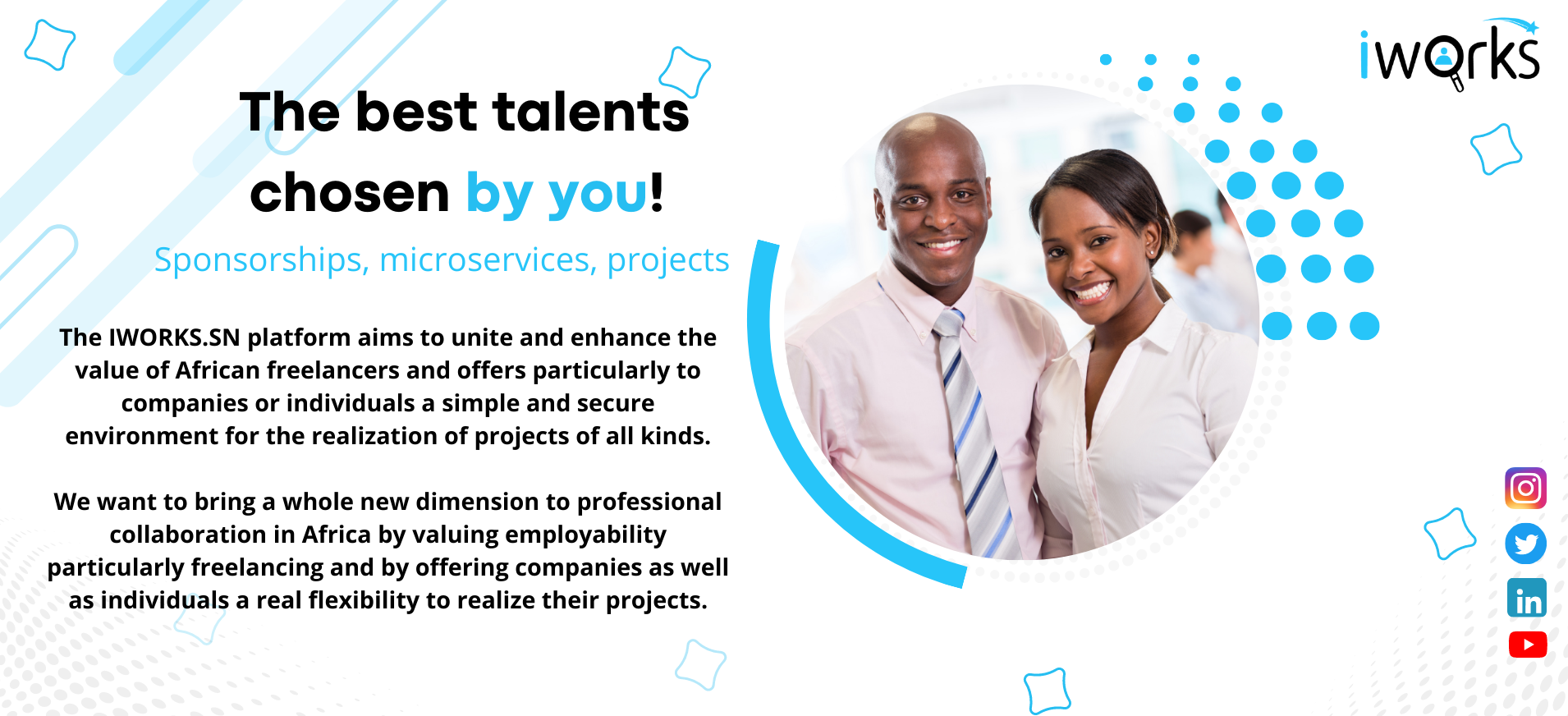 ---
At IWORKS, we see a world where African independents can African freelancers can connect together.